Product Videos: Hide/Show >>
Profile: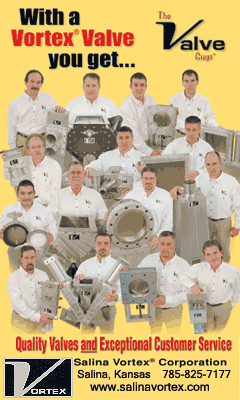 The Global Leader in Valve Solutions, VORTEX manufacturers slide gates, diverter valves, and iris valves for handling dry bulk solids in gravity flow or pneumatic conveying applications. Valves Valves are engineered to overcome the problems associated with the use of butterfly valves, bull nose knife gates, flapper diverters, and rotating tunnel / plug diverters in dry material applications.
Industries served range from Agriculture (grain / seed), Bakery, Chemicals (inorganic / organic), Cement, Coal, Food, Glass, Metals, Minerals, Mining, Paints, Pet Food, Pharmaceutical, Plastics (includes pigments, regrind), Rubber, Soaps / Cleansers, Stone / Glass / Clay, Sugar / Confectionary, Textile and Tobacco. Vortex Valves are applied based on over 30 years of proven application experience.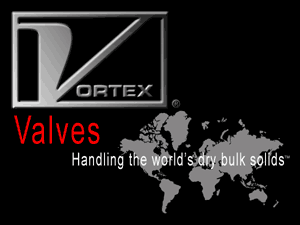 Edit or Enhance
this Company (
6735
potential buyers viewed listing,
2654
forwarded to manufacturer's website)